Peter Millar Clothing

Peter Millar was founded in 2001 with a single cashmere sweater. Through this initial garment, an ethos emerged to embody luxury, elegance and a dedication to superior craftsmanship. Today the brand has grown to include luxury performance sportswear, seasonal resort apparel, refined tailored clothing, and sartorial accessories. Each offering features the finest raw materials and fabric innovations while utilizing the world's best yarn spinners, artisanal workshops and highly specialized factories.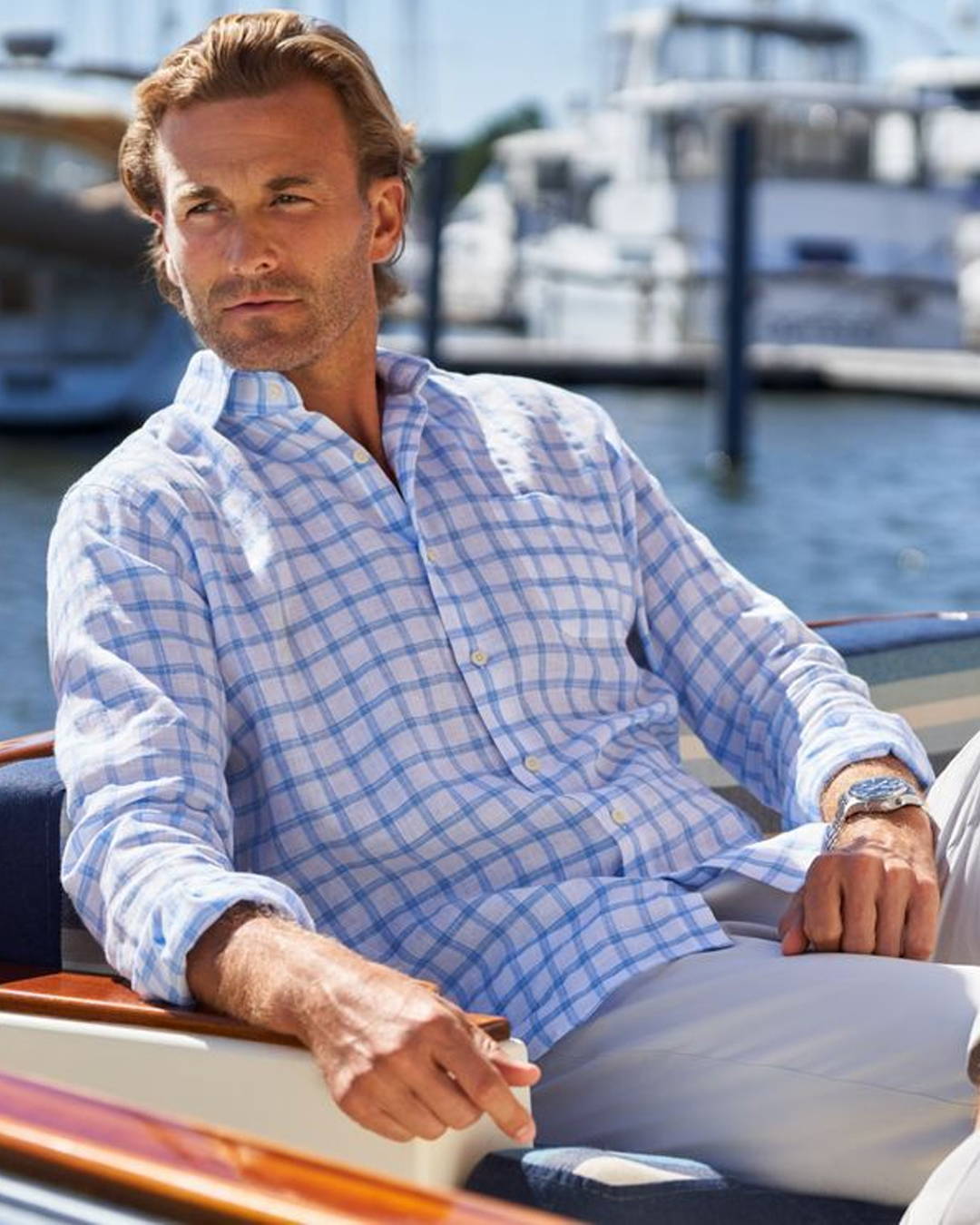 CROWN
CLASSIC FIT
This season of Crown Crafted aims to refine an entirely new expression of performance sportswear. These styles are designed to excel throughout every round, with a versatility that takes them far beyond the course.
Cool blues and sophisticated neutrals find form alongside standout seasonal hues and dusty shades for an entirely unique color palette in performance-driven apparel.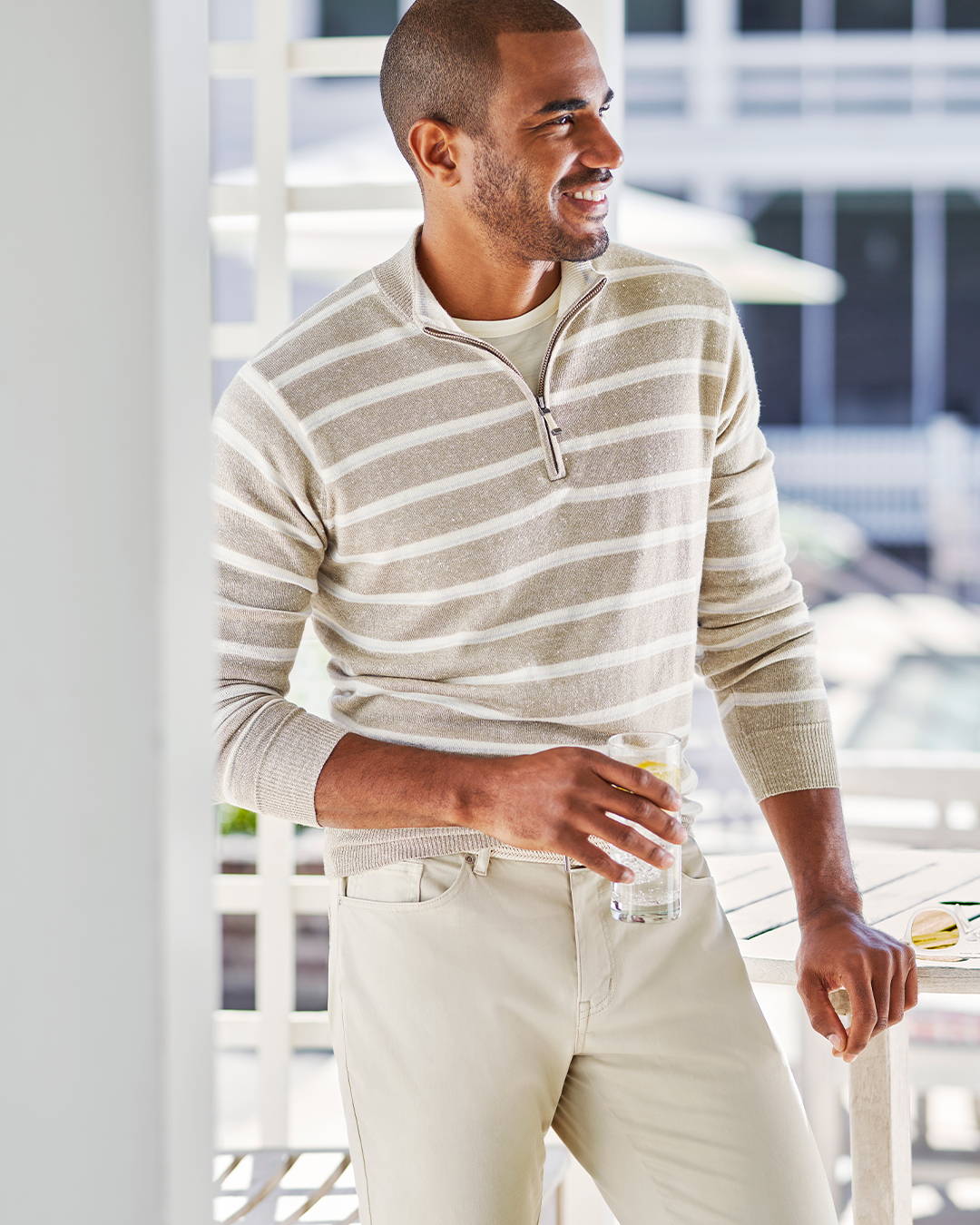 CROWN CRAFTED
TAILORED FIT
Classic apparel reimagined with incredible softness and all-around comfort. This season embraces sophisticated everyday designs in softer, dusty hues inspired by life on the coast.
Classic menswear styles reimaged in luxury fabrications, bold patterns and vibrant colors. Discover essential apparel and accessories designed for every occasion.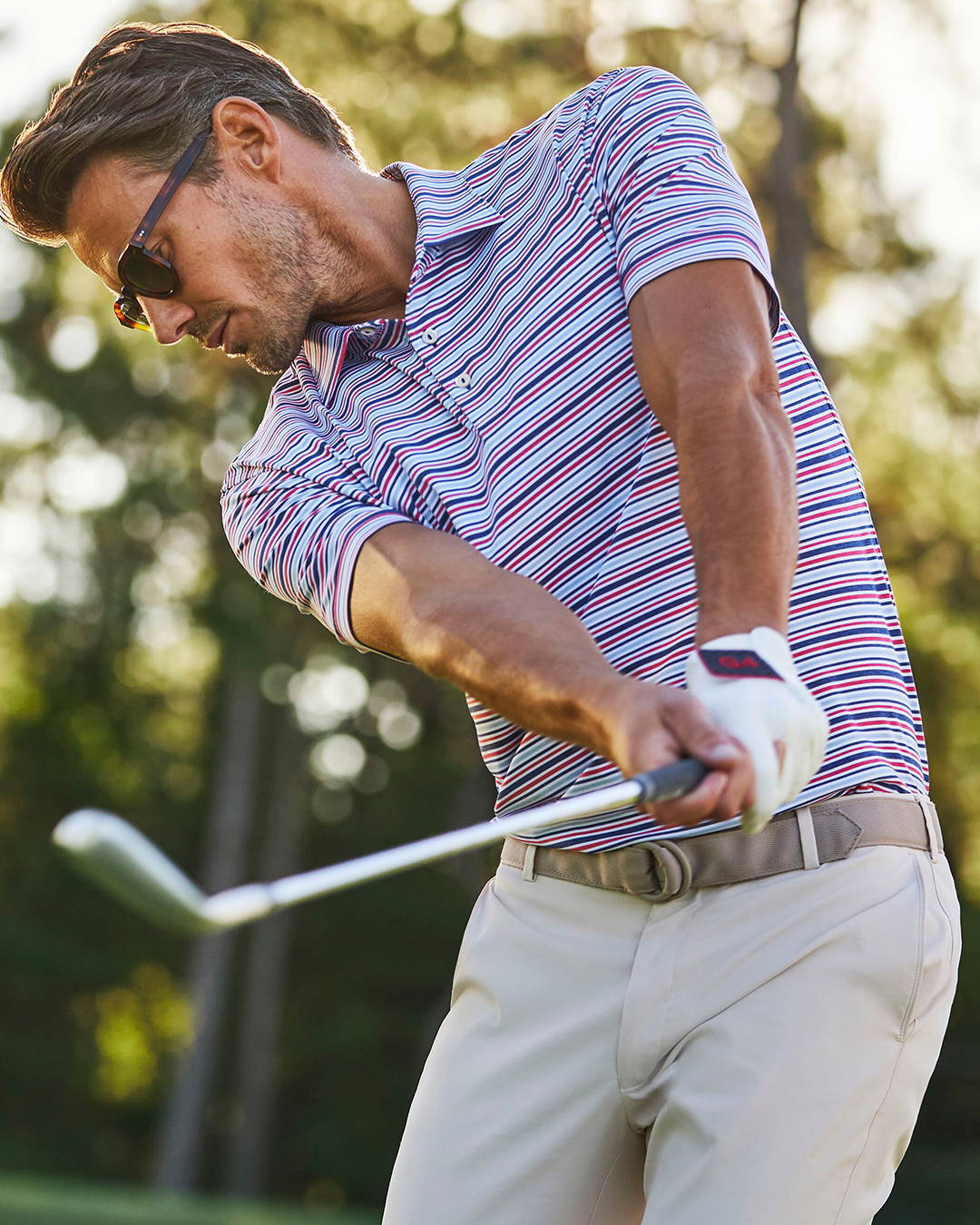 CROWN SPORT
CLASSIC FIT
With an emphasis on eye-catching designs, revamped technical outerwear and pullovers, and a fresh lineup of our signature custom prints, our latest collection of Crown Sport apparel features lightweight styles that thrive on and off the course. The color spectrum crosses from classic neutrals to bold new hues in dynamic pieces engineered to keep you looking and feeling sharp as the new season gets into full swing.
Peter Millar set out to create the ultimate lifestyle sneaker. A shoe that was unbelievably lightweight, extremely versatile and remarkably comfortable. Through meticulous consideration of every detail, we developed this Fall 2020 design—propelling the Hyperlight Glide from innovator to icon.
Technical design, incredible softness and classic casual style meet in the perfect grab-and-go layers.
Spirited poolside style comes in hand-designed custom prints.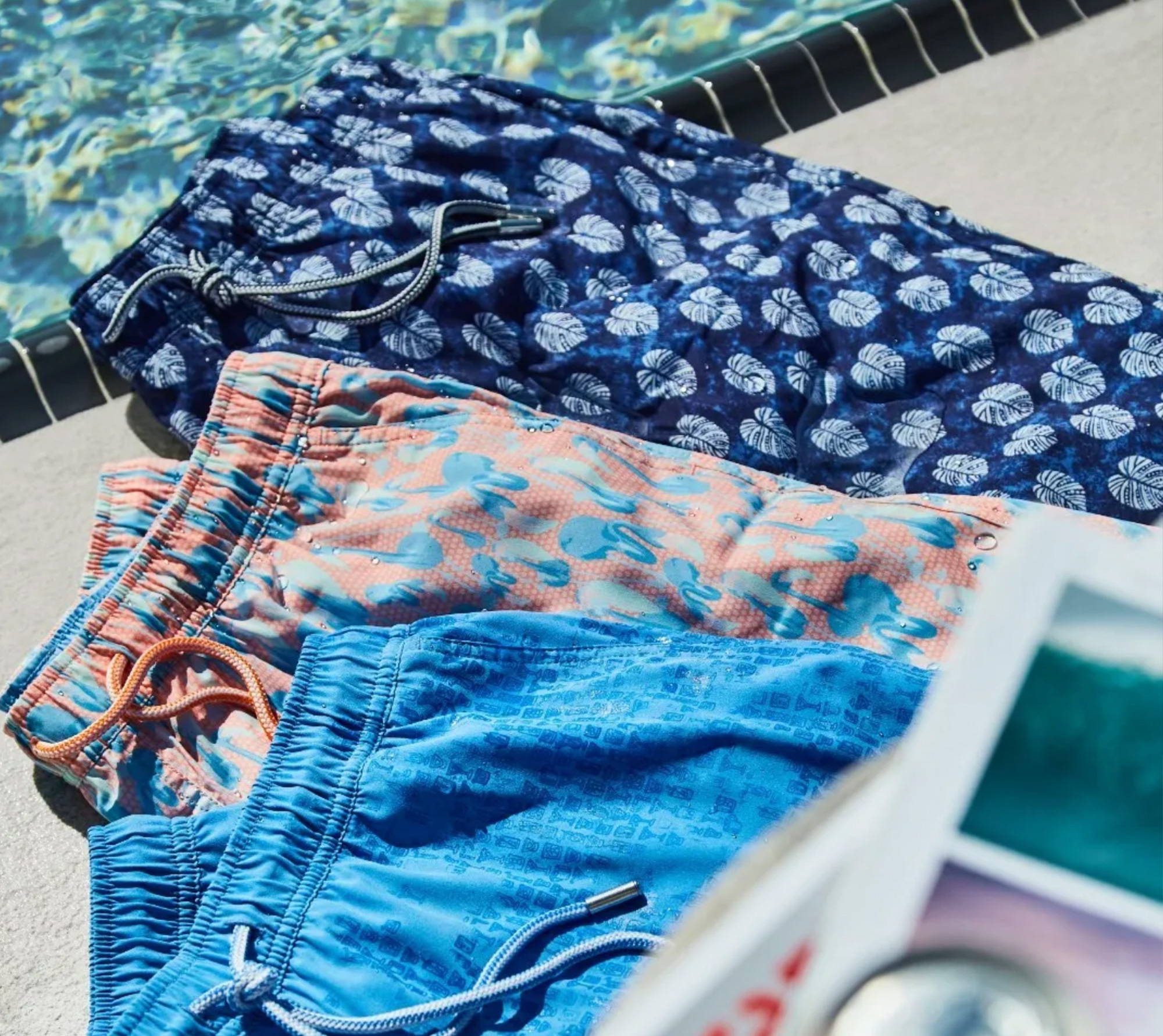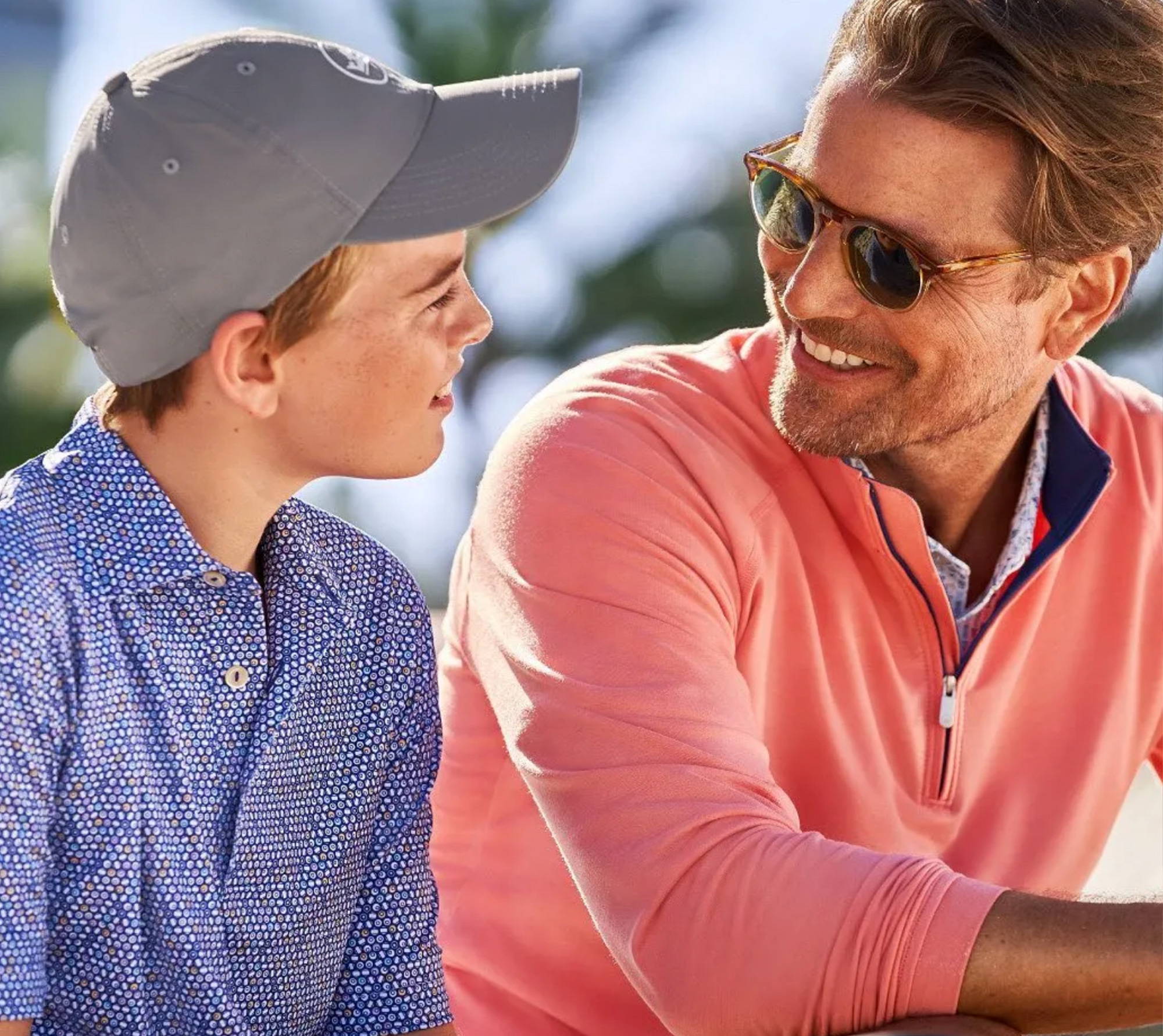 Youth styles refined for the classroom and approved for the golf course.
" Peter Millar's innovative menswear is designed with European fabrics and inspired by American heritage. "